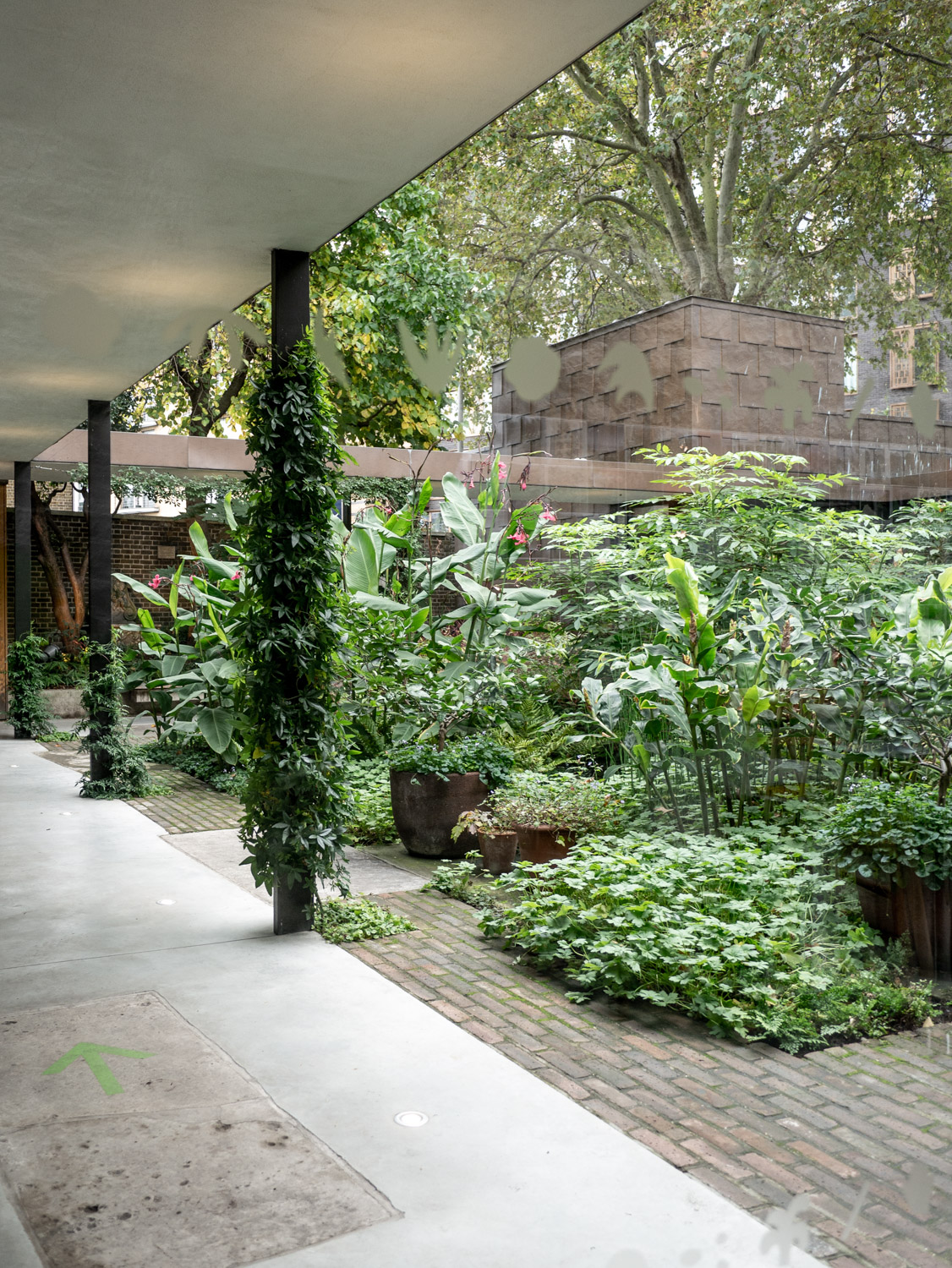 Garden Museum
After the first lockdown, we decided to visit The Garden Museum for family lunch at the café overlooking the beautiful plants while eating delicious food.
Dan Pearson designed the Sackler Garden at the heart of the Garden Museum overlooking the cafe. You can find out all the specimens that Dan Pearson chose for the "jungly courtyard planting" in his description on Did Delve.
Dan Pearson and his partner Huw write a fantastic online Magazine:  Dig Delve that really inspired me to start The Pod...
About Sackler Garden

"Designed by Dan Pearson as an 'Eden' of rare plants, the garden is inspired by John Tradescant's journeys as a plant collector. Taking advantage of the sheltered, warm space, Dan has created a green retreat in response to the bronze and glass architecture, conjuring up a calm, reflective atmosphere. This is intended to be a garden in which to take your time.
Among the foliage in the courtyard garden you'll find the tombs of the Tradescants, as well as Captain William Bligh, captain of the infamous 'Mutiny on the Bounty' voyage."