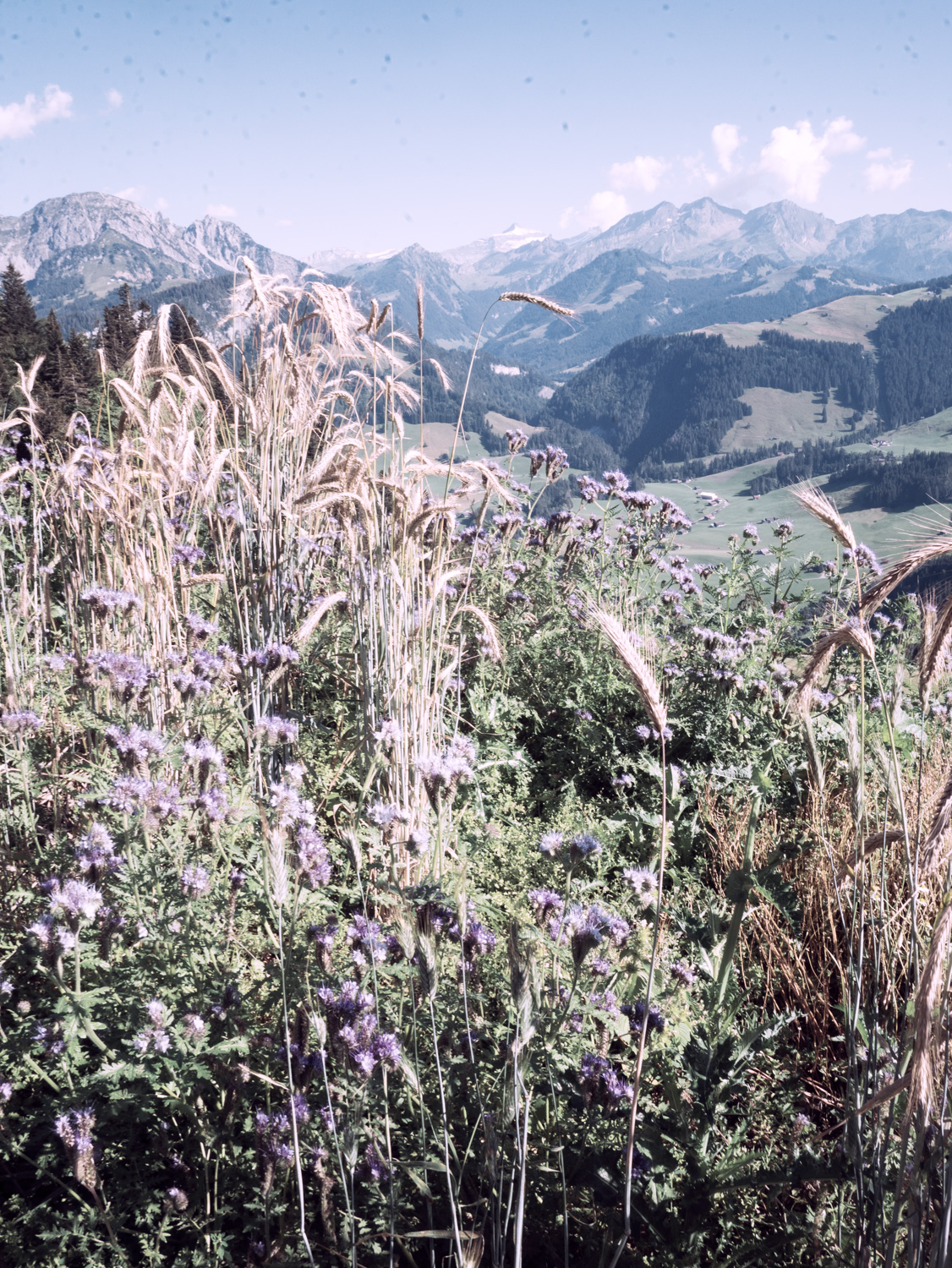 Escape to le Jardin des Monts
It is Noah's Ark as Rossiniere resident called it. You have to be a good hiker to visit this enchantress garden.
Le jardin des Monts was created by two horticulturists Charlotte Landolt-Nardin and Laeticia Jacot. They shaped terraces to plant close to thirty varieties of Alpine plants based on the principles of organic agriculture. The fresh and clean mountain air is perfect for aromatic plants even for mediterranean plants.
To complement their cultures, they gather flowers and wild herbs in the surroundings of the garden.
They started by producing herbal teas mixing lemon thyme, hyssop, cornflower, marshmallow, verbena, lemongrass, lime tree leaves, lemon balm, sweet woodruff, raspberry leaves, elderflowers..., syrups made with Nepeta, creeping thyme and candies and then they grow their beauty range.
They have used the traditional Pays-d'Enhaut paper découpage design for their packaging.
They also organise visits and educational workshops on the mountain pasture.
You can buy their products online here: https://www.jardindesmonts.ch/