Baobab or "The time when man began, time where we were all one"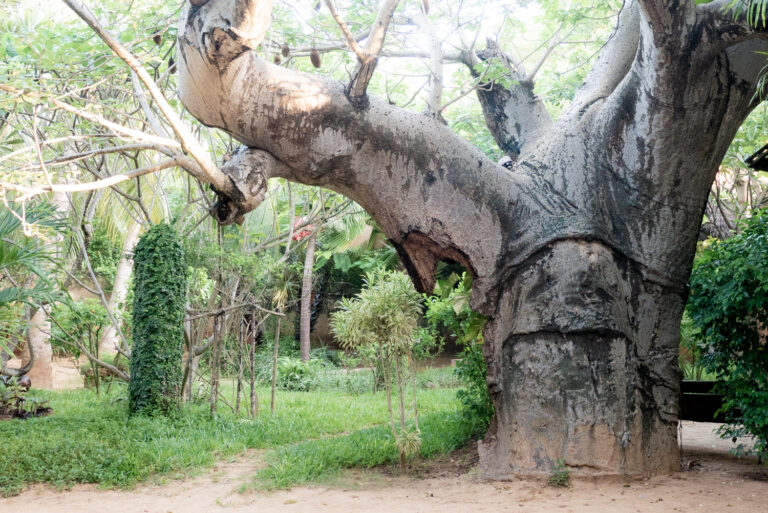 The tree's fruits are large pods known as 'monkey bread' and they produce a dry fruit pulp that is highly nutritious, rich in vitamin C.
When you crack open the velvety shell, the seeds are covered by a white sweet chalk, you can easily reduce it to powder. It tastes like a mix between grapefruit and tamarind.
It is believed that elders would hold meetings under a baobab tree with the belief that the tree's spirits would guide their decision.
The signature of the baobab flower is that it will assist in the spiritual transformation.  It symbolises Power, Presence, Strength, and Grace.
From a very early age, I've always been intrigued by Baobab trees. I cherish my childhood memories of listening to the vinyl of "Le petit prince" (The Little Prince) read by Gérard Philipe.
The Baobab is native to the African Savannah where the climate is extremely dry and arid. It is a prehistoric species which predates mankind.
"There are nine species of baobab trees in the world: one in mainland Africa, Adansonia digitata, (the species that can grow to the largest size and to the oldest age), six in Madagascar, and one in Australia. The mainland African baobab was named after the French botanist Michel Adanson, who described the baobab trees in Senegal."